Category Archives:
Place / Video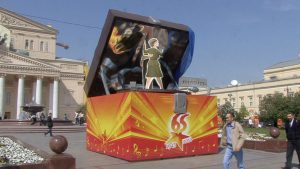 Record Player  Plattenspieler 
Moscow 2010
Apple HDV / Quicktime Movie H.264 / 1920×1080 / 25p
Mute. 15 min. Loop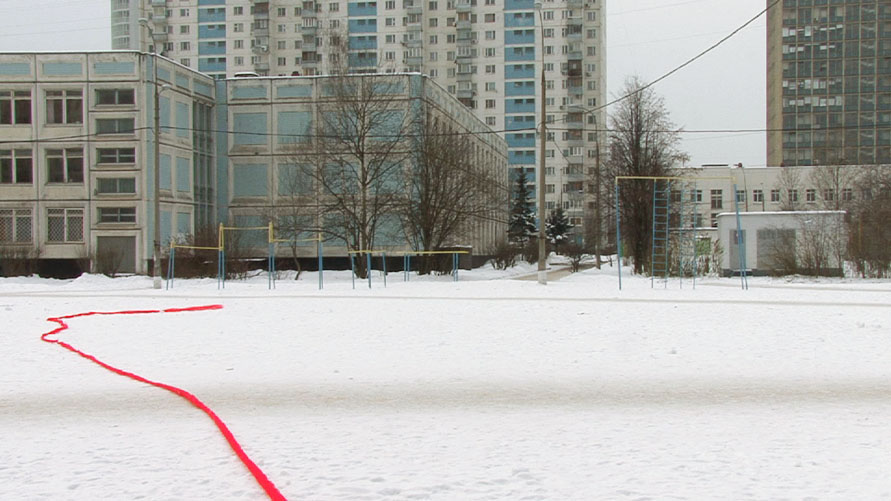 In the Russian language the terms 'красивый' (beautiful) and 'красный' (red) are related. Yet, in German 'the colour red' is often understood as a kind of warning. Furthermore, in both cultures 'the colour red' bears a political significance.
The video shows a long panel of red tulle, which has been spread out across a pathway and over a free, snow-covered space. The pedestrians cross the red line without hesitation. The crosswind sculpts the delicate material into calligraphic figures and finally blows it off the image.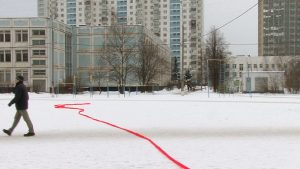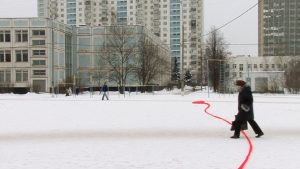 Красная Линия  Red Line  Rote Linie
Moscow 2009
Apple HDV / Quicktime Movie H.264 / 1920×1080 / 25p
Mute. 25 min. Loop