Category Archives:
Houses / Video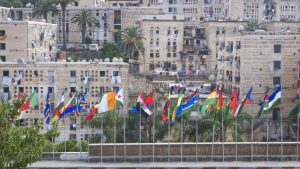 Houses / Flags  Häuser / Fahnen 
Algiers 2009
Apple HDV / Quicktime Movie H.264 / 1920×1080 / 25p
Mute. 10 min. Loop
In the process of research certain leads directed me to a larg­e residential complex not far from the centre of Algiers. During the 1960s, the prominent architect Fernand Pouillon planned several residential complexes for the French and Algerian population. His projects are remarkable due to their adjustment to the topography, their differentiated design of buildings and open space as well as the integration of traditional African elements into modern architecture. Pouillon's large residential complexes still exist in our days, among Algiers' citizens they are considered as much sought after places of residence.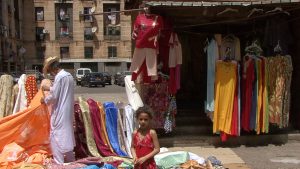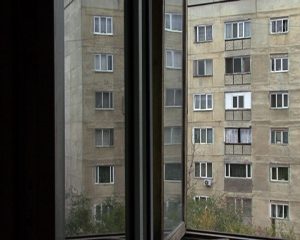 Das Wohnhaus in Almaty – mit feststehender Kamera durch ein Fenster des gegenüberliegenden Hauses aufgenommen – erscheint sowohl in direkter Sicht als auch in den Spiegelungen der bewegten Fensterflügel des Wohnraums und des davorliegenden Balkons, in denen sich das Haus verschiebt, sodass immer andere Partien der Fassade und sehr unterschiedliche Fenstergestaltungen sichtbar werden.
Die Wohnungen des Plattenbaus sind im Besitz der Bewohner, die ihre Fenster nach eigenen Möglichkeiten gestalten. Daraus ergibt sich eine differenzierte Fenster- und Fassadenstruktur.
ALMATY_house #05  ALMATY_haus #05 
Almaty. Kazakhstan 2008
Digital Video (DV-Cam) / DVD PAL
Mute. 12 min 12 sec. Loop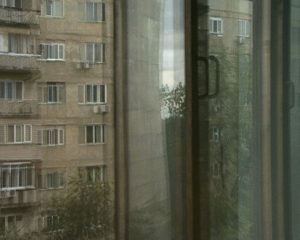 ALMATY_house #01  ALMATY_haus #01
Almaty. Kazakhstan 2008
Digital Video (DV-Cam) / DVD PAL
Mute. 13 min 52 sec. Loop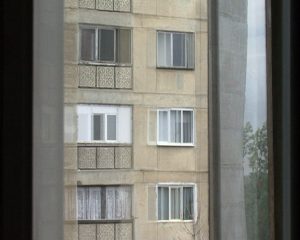 ALMATY_house #03  ALMATY_haus #03 
Almaty. Kazakhstan 2008
Digital Video (DV-Cam) / DVD PAL
Mute. 10 min 30 sec. Loop