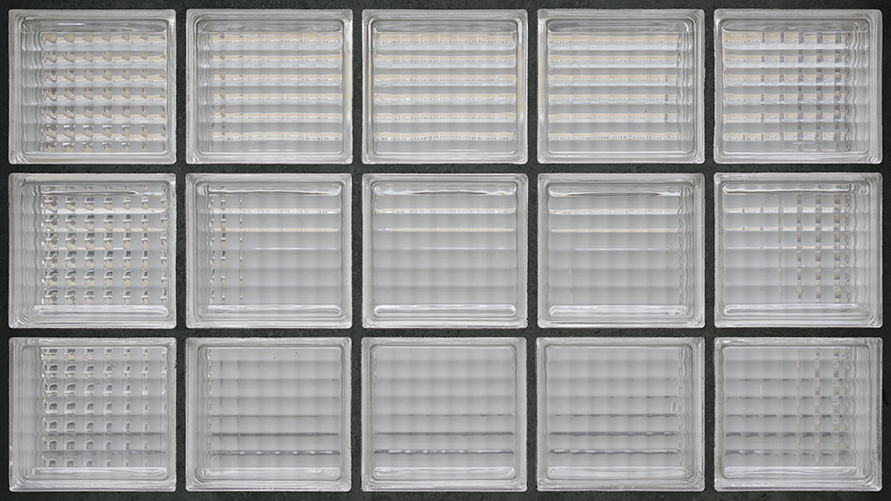 Glasbausteine / Hofsicht, Weißes Auto
Glass Blocks / Courtyard View, White Car
Frankfurt am Main. 2019/2020
4K Videos / Mounting / Clipping
Editing for 43 / 46 inch monitors
Sizes: 96 x 55 / 60 x 102 cm
35 min, without sound
Lorry driver, Assistant: Oliver Schulz
VIDEO IMAGE: GLASS BLOCKS / COURTYARD VIEW
Shot of a glass block wall in the laboratory building of the former Botanical Institute of the Goethe University Frankfurt am Main: The glass block wall on the façade of the building reproduces the opposite building in the square divided glass structure of the individual blocks in a sequence of fragments.
All movements in the courtyard - passers-by, vehicles parking or objects being moved - run across the glass fields in graduated forms. The permanently installed camera records the processes in a grid of 3 by 5 stones over a period of half an hour.
---