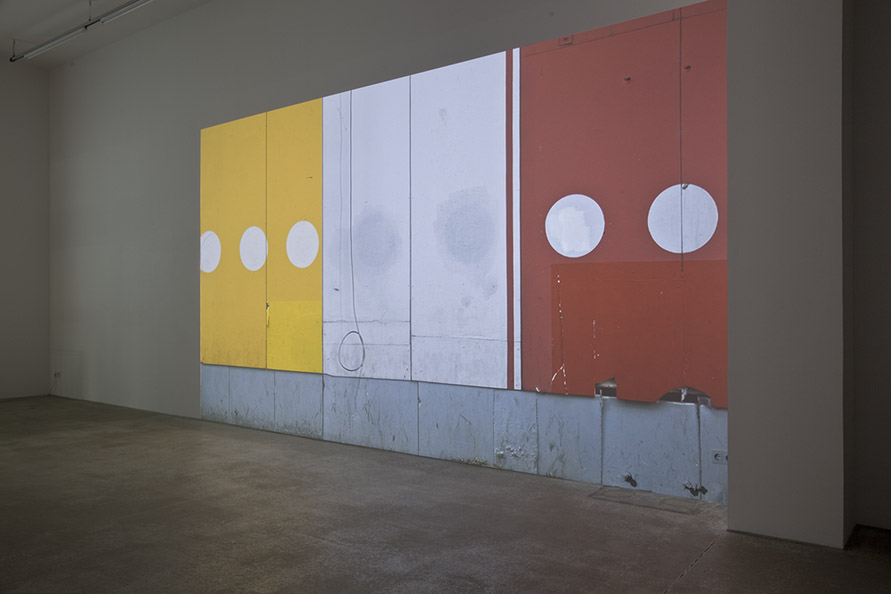 WALL / Cable #2 
WAND / Kabel #2
Daniel Marzona. Berlin 2017
Video Installation / Exhibition View
In the projection Wand / Kabel (wall / cable), the colored rear wall of a shopping center in the city of Offenbach can be seen with the superintendent's repairs and overpainted graffiti. Wolf mounts the film motif of a cable slightly moving on the static levels of the wall. Through the interweaving of various levels, real spaces, and pictorial illusions, she plays with the perception of the viewer, who takes what is seen for reality.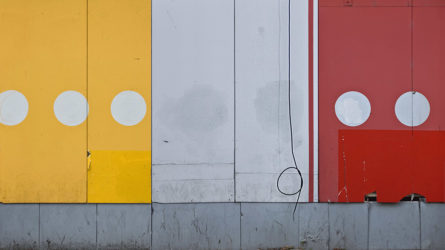 WALL / Cable #1
WAND / Kabel #1
Offenbach am Main 2017
HD Videos / Photographs / Montage
Still #1
Quicktime Movie H.264 / 1920x1080 / 25p /
Mute. 8 min. Loop