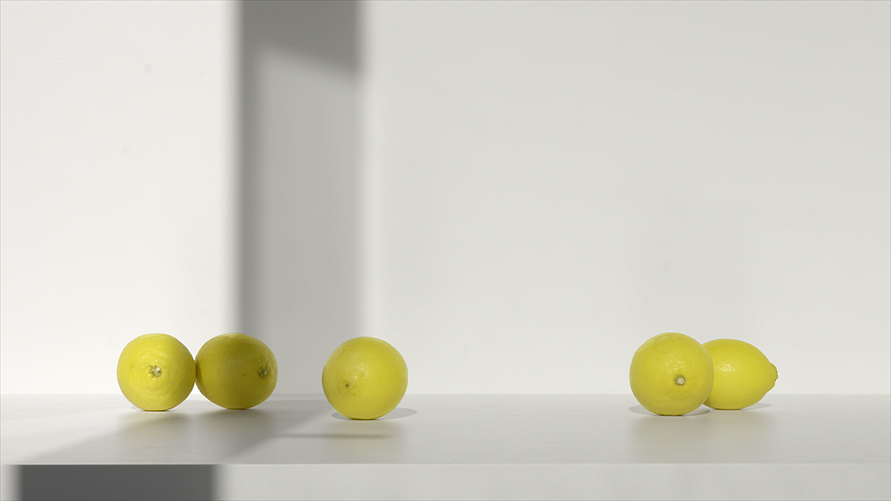 ---
Five lemons lie on a table: a still-life motif.
The light fields from two sunlit windows move across this table.
Recording this process, for two hours, creates the video.
The course of the shadows is clearly visible.
From time to time the wind moves the windows.
The shadow axes then glide ahead or back their way once more.
As a preview or flashback, referring to cinematic means.
---
Fünf Zitronen
Five Lemons
Frankfurt am Main. 2019
4K Video
Adjustment for 40-inch Monitor
Quicktime Movie H264
3840x2160px / 25p or
1920x1080px / 25p
120 min
Mute. Loop