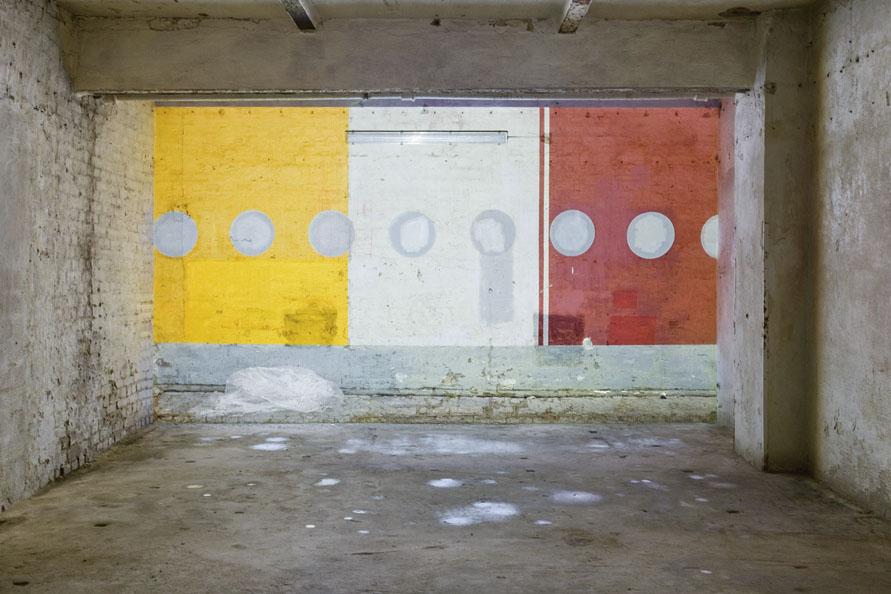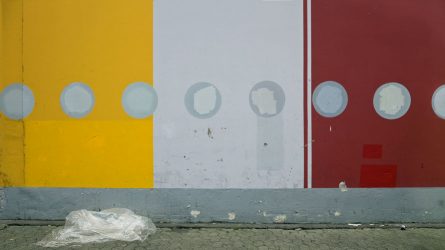 Wall / Plastic Film  Wand / Folie  
Bunker Space / Schauraum Wiensowski & Harbord Berlin 2013
Video Installation / Exhibition View
HD Video / Quicktime Movie H.264 / 1920×1080 / 25p
Mute. 9 min 24 sec. Loop
To see is the colour design of a rear wall of a shopping centre in Offenbach including corrections and whitewashings of graffiti.
Video: For a long time, a crumpled piece of transparent foil lies unmoving in front of the wall. Then, barely noticeable, a corner starts moving in the wind. After a while the piece slips further. Finally, it is blown off the frame.
Photographs / Montages: Individual circle elements of the wall's design in Offenbach including all damages and repair traces are precisely photographed, printed out and pasted as a wall frize into the exhibition space.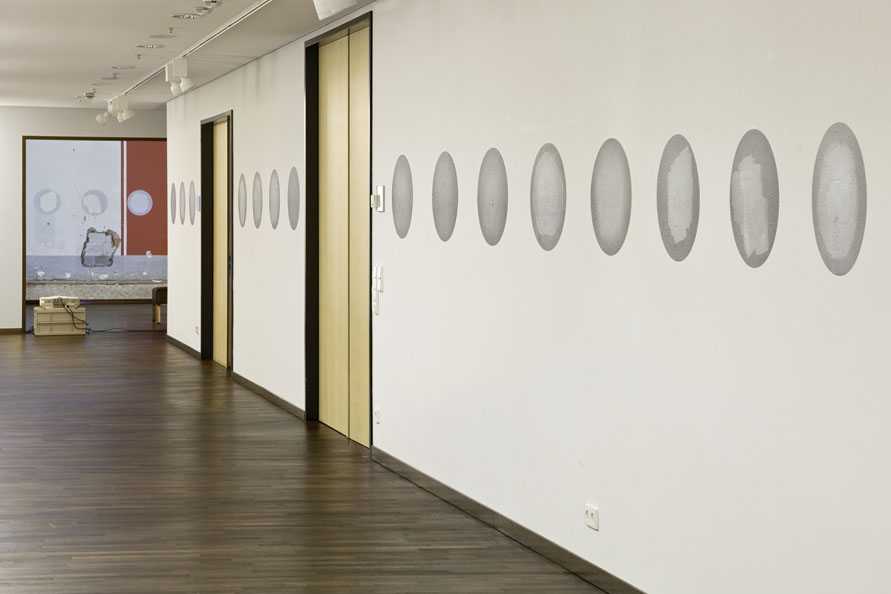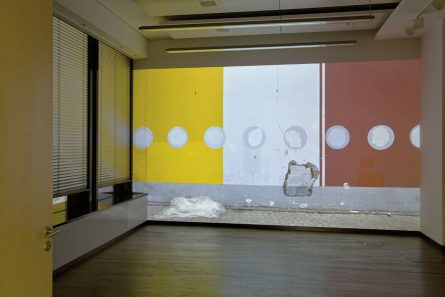 Wall / Plastic Film  Wand / Folie 
Oberfinanzdirektion / Regional Finance Office Frankfurt am Main 2014
Installation / Video Installation / Exhibition View
HD Video / Quicktime Movie H.264 / 1920×1080 / 25p
Mute. 9 min 24 sec. Loop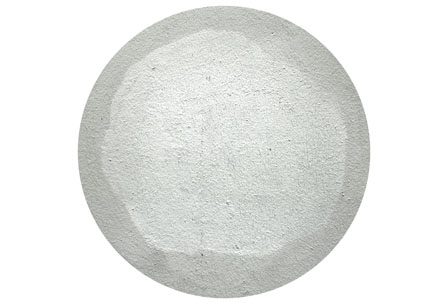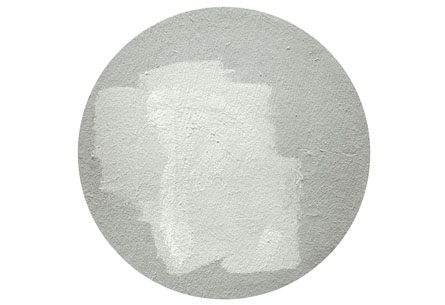 Kreiselemente  Circular shapes
2 of 26 Shapes from a Wall in Offenbach
Photographs / Digital Montage
Pigment Print on adhesive-backed Film, Each 48 cm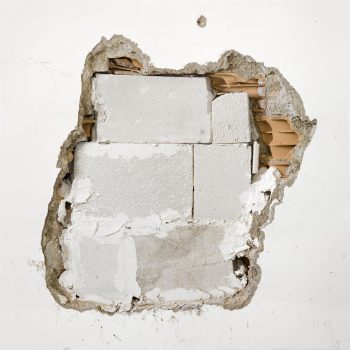 Damaged Wall Piece  #1  Beschädigtes Wandstück #1     
Olevano Romano 2013
Photographs / Digital Montage
Pigment Print on adhesive-backed Film, 75 × 75 cm
Text: ↗ Wall / Plastic Film / Circular shapes
Yorck Förster. THE SYNTHETIC COMPOSITION OF A FICTION